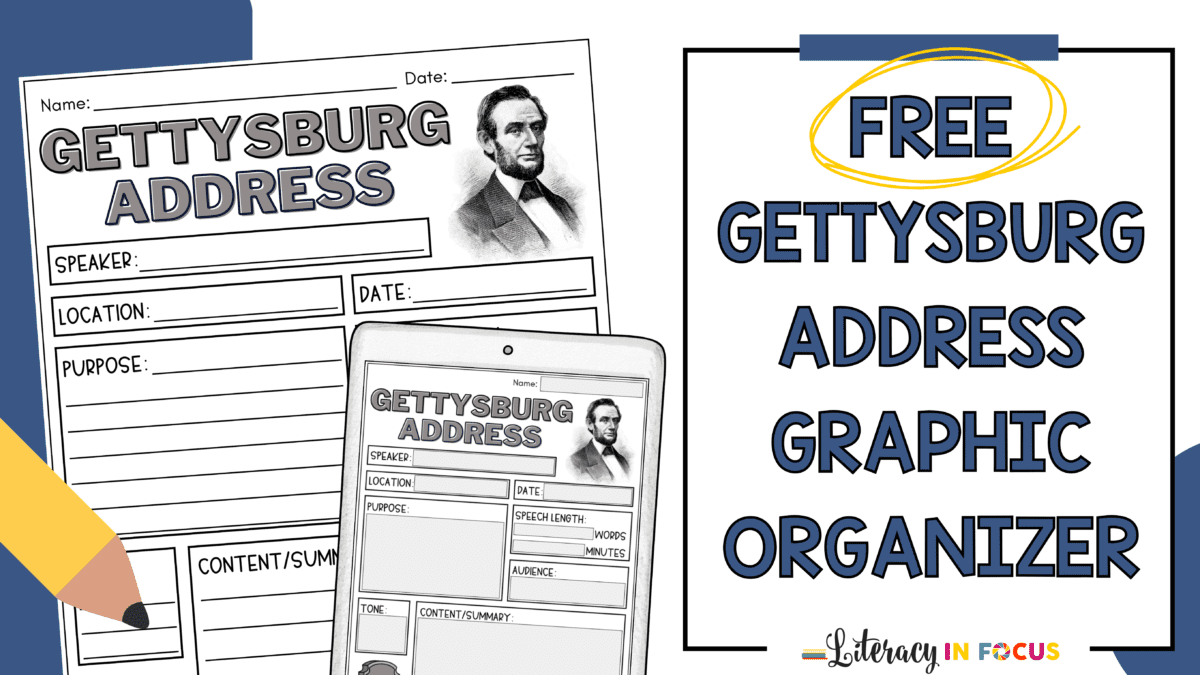 Gettysburg Address Graphic Organizer
Click the link below to download the FREE printable and digital graphic organizer for students to analyze Lincoln's Gettysburg Address. The worksheet requires students to identify the speaker, location, date, speech length, audience, purpose, content, and tone. An answer key is included. Add this activity to your Civil War curriculum, use it for Presidents Day, or connect it to a public speaking lesson. There's so much you can do with this freebie! Download it today!
Click here to download the FREE Gettysburg Address Graphic Organizer
Use this lesson plan to guide your students through the summary writing process for Lincoln's Gettysburg Address.
Why teachers love this lesson:
Instruction is scaffolded to ensure understanding for all levels of learners.

Students focus on vocabulary, text-based evidence, and main idea.

The summary writing activity allows for

multiple levels of instruction and assessment (whole class, partner, individual).
This printable and digital lesson includes:
Comprehensive Close Reading Directions

Full Text of the Gettysburg Address

Text-Based Questions

Summary Writing Activity

Answer Keys
What teachers are saying:
✏️ "Love this resource – will use it again and again!!" -Dana T.
✏️ "Loved this for my struggling readers! Used it in small groups." -Cindy H.
✏️ "This has been one of the best purchases I've ever made on TPT. There is so much for the students to do. I will use this for years to come." -Ashley S.