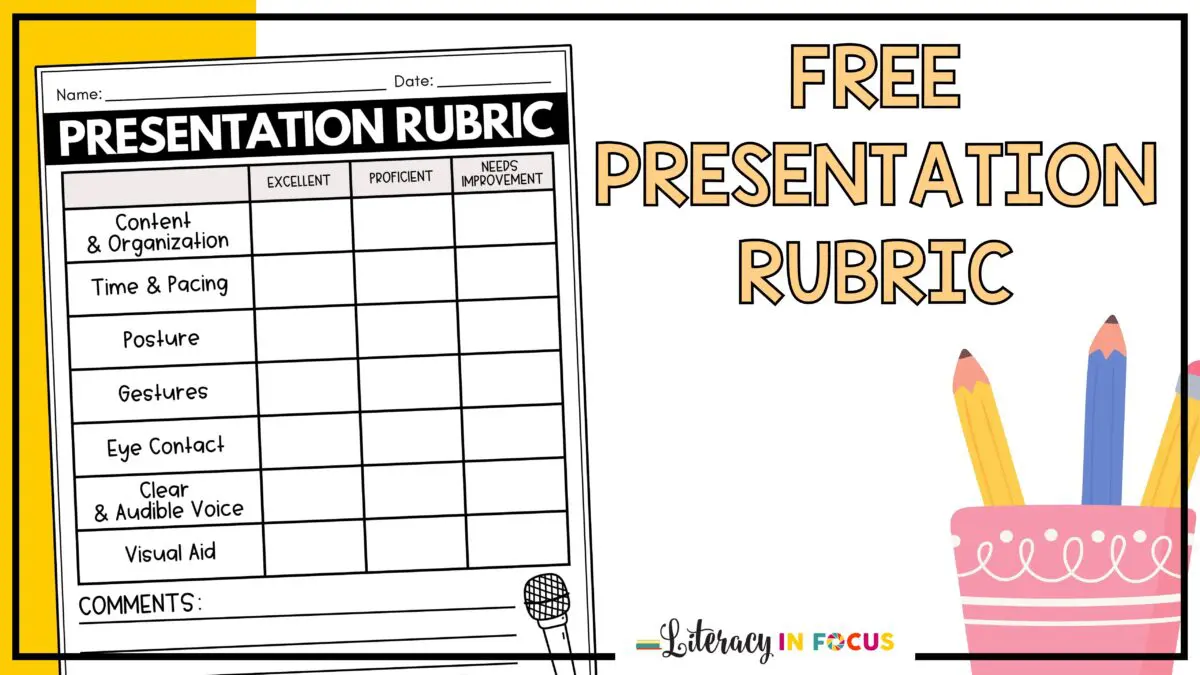 Presentation Grading Rubric | Printable PDF
Use this FREE rubric to provide students with clear expectations for their next oral presentation or speech! Public speaking is difficult for everyone, especially students. Getting up and speaking in front of the class is the last thing many of our students want to do. Help students prepare for their speech or presentation with a clear set of guidelines.
Rubrics provide students with…
a clear set of criteria for evaluation
objective benchmarks for assessment
constructive feedback for improvement
Use this grading rubric for public speaking, presentations, and speeches. Download it for FREE today!
Criteria to Include in a Presentation Rubric:
Content & Organization
Time & Pacing
Posture
Gestures
Eye Contact
Clear & Audible Voice
Visual Aid
Get everything you need to teach public speaking! Click the link below to preview the bundle of engaging speaking and listening resources!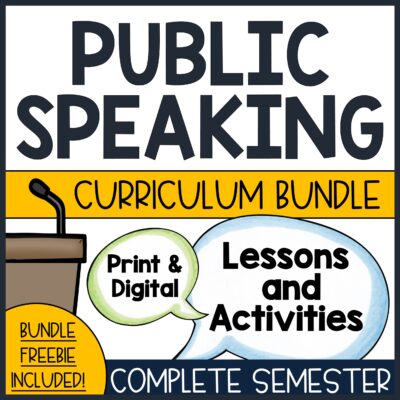 Here's what teachers are saying about this unit:
"Our class had a great time with these tasks and I was especially appreciative of the targeted skills and activities. The learning was very clear and observable and the flow was terrific – just the right pacing." -Rita R.
"This is a ready-to-use resource for my Public Speaking semester-long middle school elective. Great ideas and activities." -Michelle B.
Click HERE to preview everything that's included!
Listening Skills
Voice & Gestures
Public Speaking Vocabulary
Speech Writing
Stage Fright
Speech of Introduction
Sales Speech
Pet Peeve Speech
Storybook Speech
Award Speech
Quote of the Day (200 Quotes)
✕
Presentation Rubric | Free Download