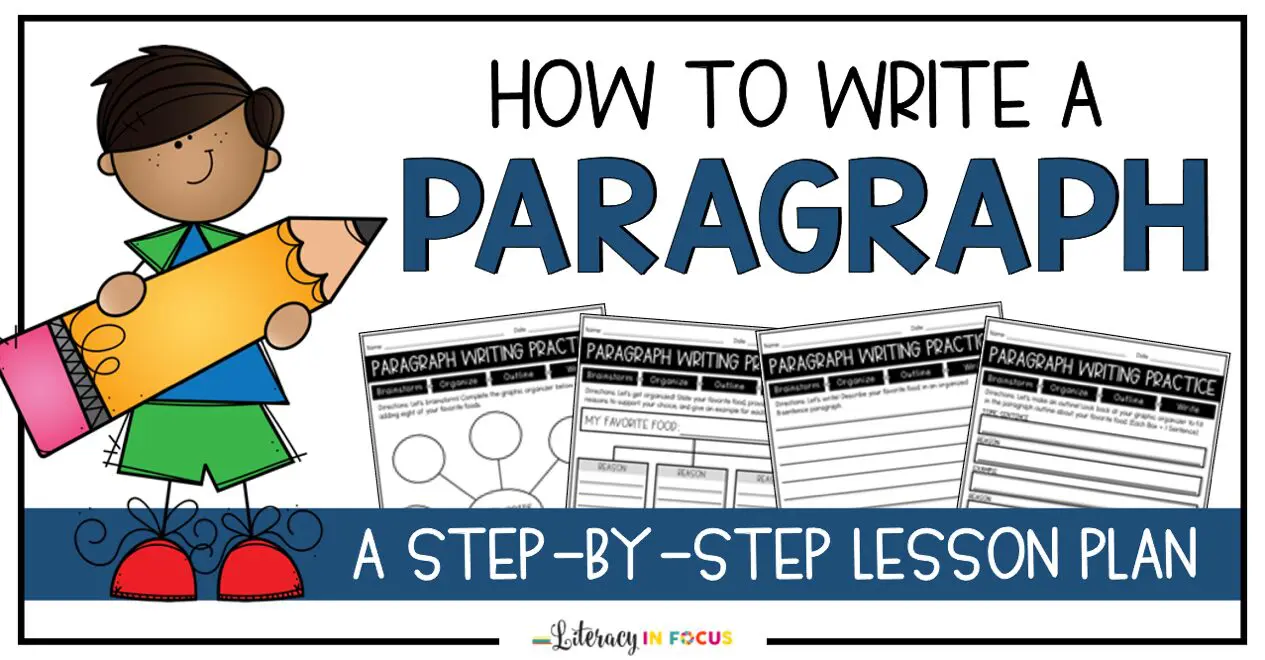 Teaching students to write an organized paragraph is not always an easy task. Sticking to a specific formula you can follow each time will definitely make things more manageable and effective. The lesson plan below includes a step-by-step process for teaching your students how to write a cohesive paragraph. Instruction is scaffolded to release learning as you progress through each prompt, following the "I Do, We Do, You Do" instructional approach.
Three writing prompts are included in this guided paragraph writing lesson. Each prompt addresses four basic steps of the writing process: brainstorm, organize, outline, write. By the time the third prompt is addressed, students should be able to independently complete all four steps of the writing process.
Prompt 1: My Favorite Food (Modeling, "I Do")
Model each step of the writing process. Have students follow along and take notes as you complete each step, writing exactly what you write on their own paper.
Step 1: Brainstorm
Draw and fill in a bubble map that includes eight of your favorite foods.
Step 2: Organize
Pick one of your favorite foods from the bubble map to use in a tree map graphic organizer like the one shown about a favorite animal in the image below.

Writing complete sentences in the boxes of the graphic organizer is not

necessary. Reasons should be broad, so examples can be drawn from them.
Color-coding the topic (green), reason (yellow), and example (red) boxes will help students visualize the organizational pattern.
Step 3: Outline
Before outlining the paragraph, work together as a class to fill in a bubble map with applicable transition words.

Next, create a template to outline the paragraph. Each sentence will get its own box. Color-coding the boxes to match the graphic organizer from the previous step will provide students with a visual to help them stay organized. You can also use the following verbal cues as you color-code:
Green: Go! Get your writing started by addressing the prompt (topic sentence).

Yellow: Slow down! Support your topic sentence with a reason.

Red: Stop! Provide an example for your reason.

Green: Go! Conclude your paragraph by restating (in different words) the topic sentence.
Don't forget to add transition words to each sentence as you write it in outline format.
Step 4: Write
If you are using a grading rubric for the student paragraphs, now would be a great time to review the paragraph expectations. An example rubric is shown in the image below.

Use each sentence from the outline to write an organized eight-sentence paragraph about your favorite food.

If you think your students need additional reinforcement, you can underline each sentence with the corresponding colors from the previous steps.
Prompt 2: My Favorite Sport (Guided Practice, "We Do")
This time, the class will work together to describe their favorite sport. Move through each of the steps together as a class, calling on students to fill in the information as you progress through each step. Like the previous prompt, students record everything on their own paper.
Prompt 3: My Favorite Animal (Independent Practice, "You Do")
Students work independently through each step of the writing process to write an organized paragraph about their favorite animal.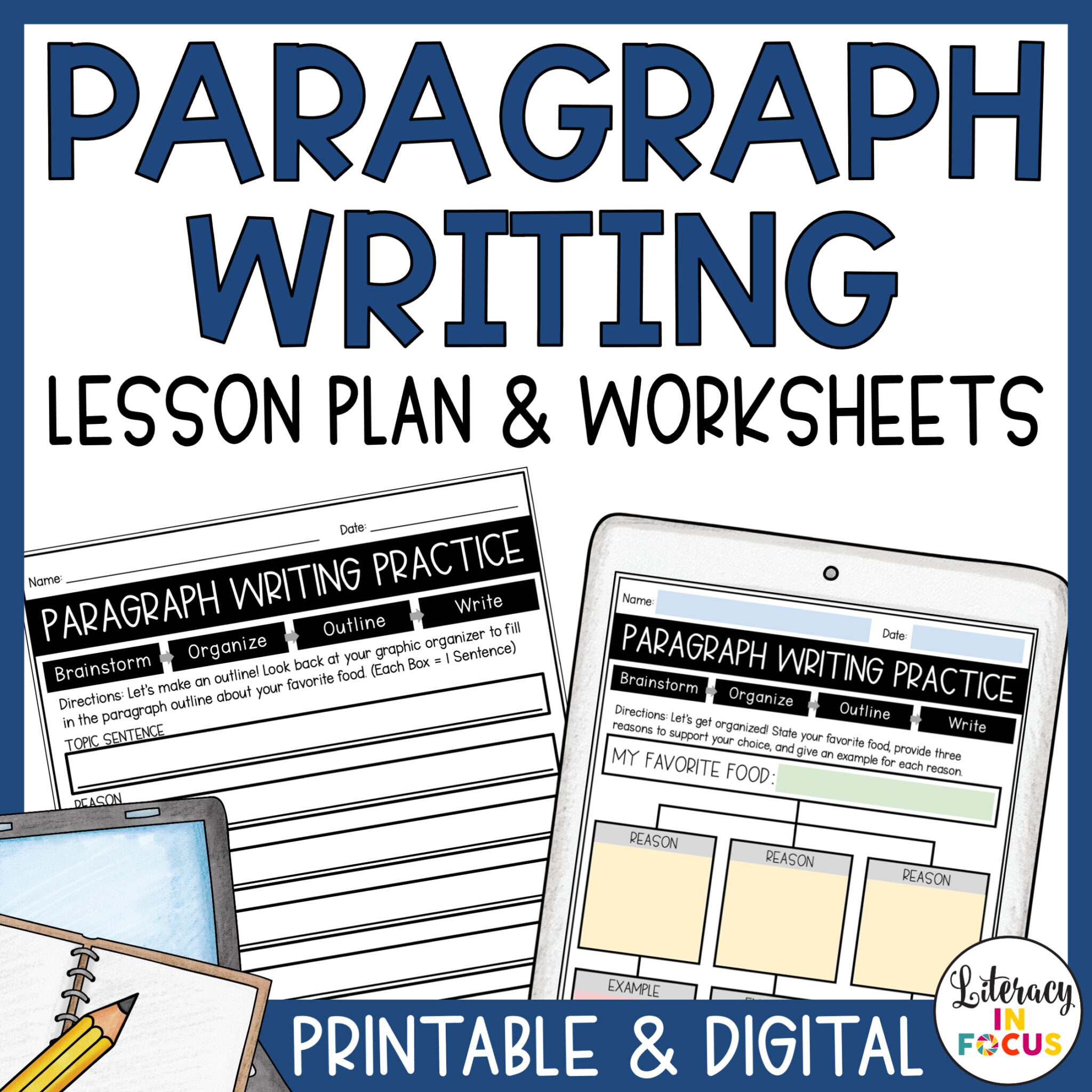 "I love this!! It really breaks it down for my class to see!! I think their writing will get much stronger and better with the use of this resource!!" -Monica A.