I Have A Dream Writing Activity
Connect with learning about Martin Luther King Jr. while focusing on expository writing skills! You can make learning about Martin Luther King Jr. relevant and meaningful by encouraging students to think about the hopes and dreams they have for their own lives. Each step of the writing process is explained below. If you want to save time, you can grab the printable and digital lesson here.
Brainstorm
Start the lesson by having students fill in a process grid with three meaningful dreams for themselves, their school, and their world.
Pre-Writing
Have students select one dream from each category listed on the process grid. After selecting three dreams, students create a tree map to record each one and explain how they will help make it come true.
Outline
Use the tree maps to set up the structure of the paragraph. Providing students with a sentence-by-sentence outline for writing their paragraphs, will help them stay focused and organized.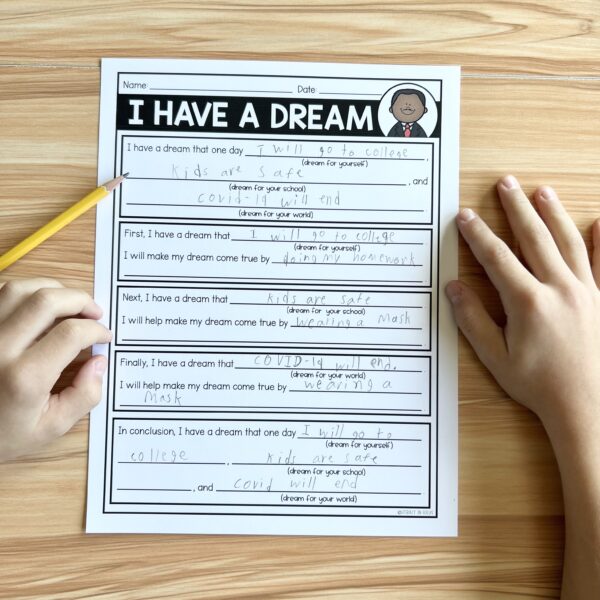 Rubric & Examples
If you're using a paragraph grading rubric, now is good time to review the writing expectations. This would also be a beneficial time in the writing process to show students an example of a paragraph that meets each criteria of the rubric.
Final Draft
When the paragraph outline is completed, students will be ready to write their final drafts! Themed writing paper makes for a fun and polished-looking final draft.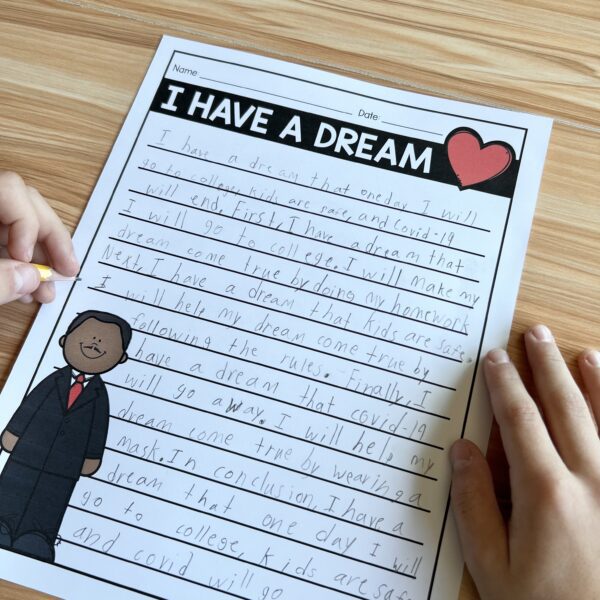 Click the link below to download a printable and digital version of this comprehensive writing lesson! Everything you need for a structured and meaningful expository writing activity is included! Want more ELA activity ideas for Martin Luther King Day? Click here for engaging station activity ideas.