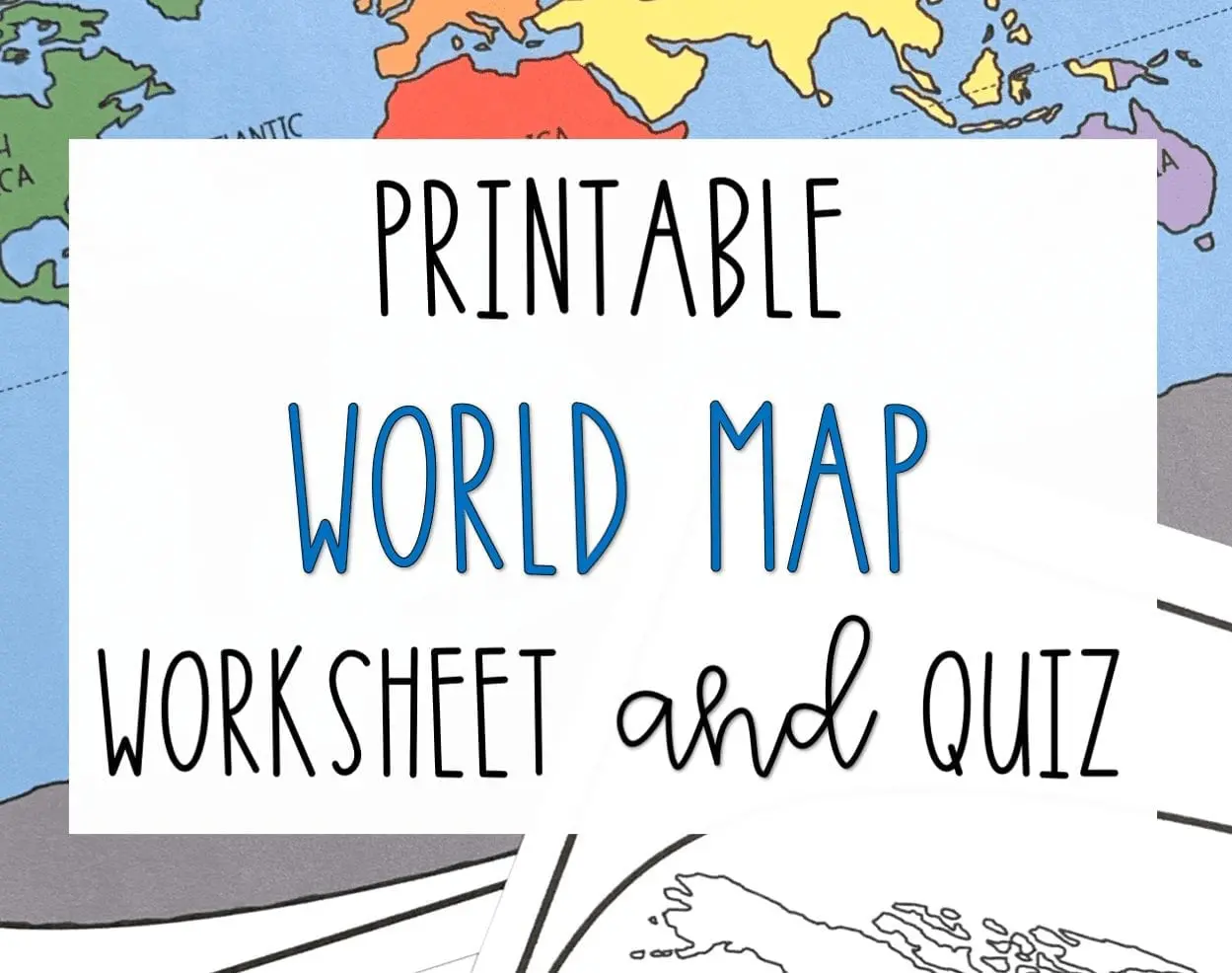 Teaching geography has become a bit of an enigma. We know it's critically important for our students to be able to identify the major continents and oceans, but it's a struggle to find a spare moment to create a map activity and corresponding assessment. If you can relate to this predicament and you are looking for a quick and easy way to incorporate basic world geography skills, the printable world map worksheet and quiz included below should help.
Map Activity
Students begin the lesson by creating their own world map. The included black outline map and directions require students to identify, label, and color-code all of the continents, oceans, and the Equator. Studies have shown that the utilization of color can help students differentiate, retain, and transfer knowledge. As teachers, we can take advantage of the color coding benefits and apply the strategy to our own instruction. In terms of map activities, the active process of labeling and color-coding will assist students in organizing their thinking and internalizing the geographic information. For this particular map lesson, the included directions are written for students to be able to follow independently and complete at their own pace. It is important to stress the importance of clarity and neatness. The purpose of the exercise will be lost if students cannot read their completed maps.
Map Questions
After students complete their outline map, they will be ready to answer the included map questions. The questions are designed to give students a chance to access and apply what they have learned about world geography. In addition to analysis and application, students are gaining practice in working with their maps prior to taking the assessment. Students are also required to use directional references. For example, the first question requires students to identify the ocean that lies to the west of North America. Ideally, the completion of this world map activity will establish a foundational geographic knowledge base that will assist students with future map assignments.
Map Assessment
The map assessment consists of twelve matching questions, and students will use their completed map as a reference when taking the assessment. Students are required to match the continents, oceans, and the Equator with the correct letter on the map. Letting students use their completed map provides them with a chance to take ownership of their learning. If their outline map is correct, they should have no problem accurately completing the assessment. Overall, the assessment is measuring how well students completed their blank outline map and if students are able to read and access information presented in a map format. In order to test knowledge of geographic locations that have been committed to memory, students would need to take the assessment without using their completed maps.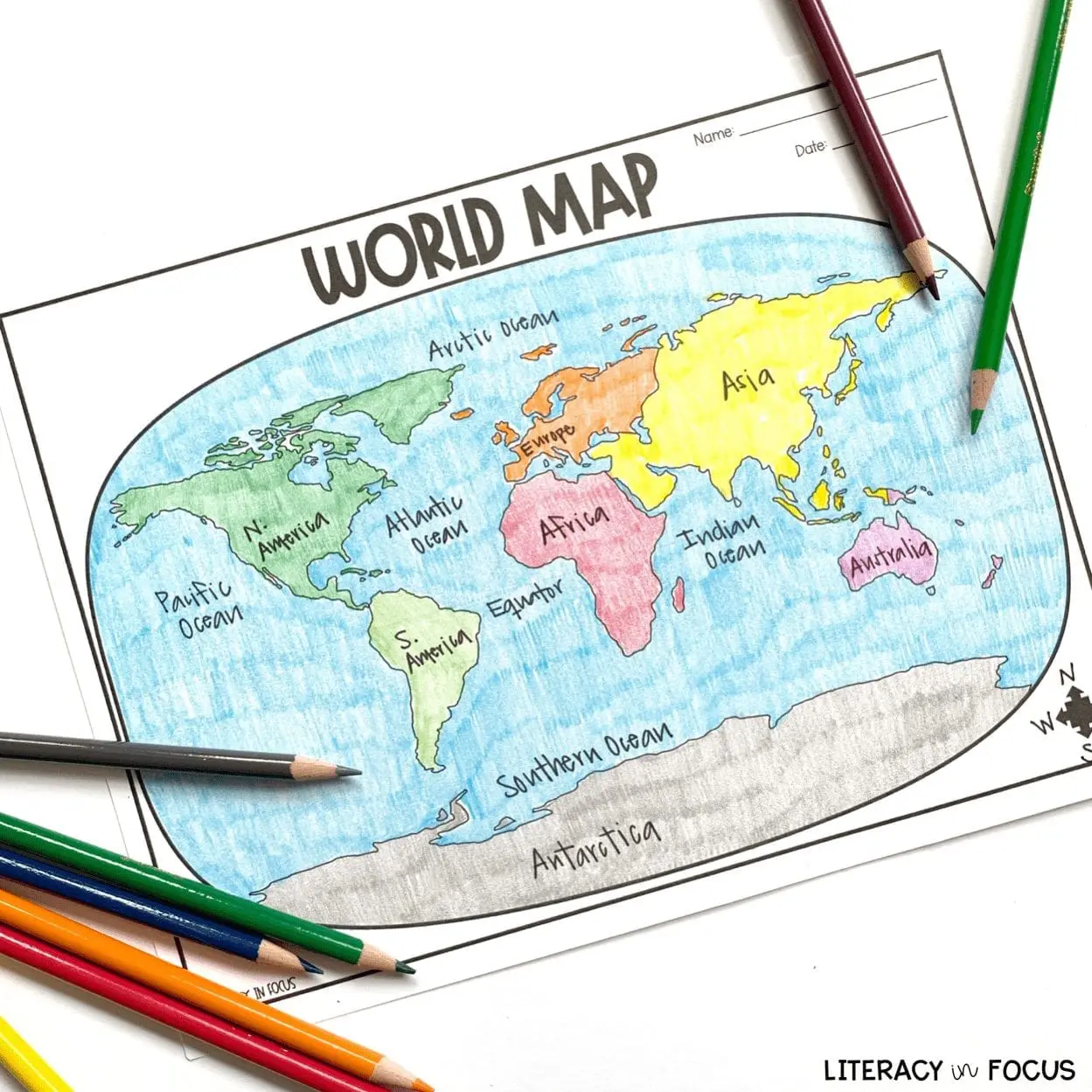 Incorporating map lessons and activities into your instruction is an essential way to encourage critical thinking, increase engagement, embrace differentiation, generate connections, and support cross-curricular learning. The world map lesson described above is available in printable and digital formats for FREE from Literacy in Focus on TpT. Click the link below to download your copy today!
FREE World Map Activity and Assessment from Literacy in Focus on TpT