One Word Project | Activity & Examples for Kids
Inspire students in upper elementary, middle, and high school to achieve their goals with a structured One Word Resolution project! A Word of the Year activity is a great way to encourage a growth mindset, while teaching students how to set and accomplish their goals.
According to WebMD, 64% of people abandon their New Year's resolutions within one month. Choosing a word to focus on throughout the year will help your students avoid that statistic. This project is more than just a simple goal-setting activity. It requires students to think deeper, visualize, and reflect on what they want to accomplish throughout the year.
Walk students through the goal-setting setting process using this step-by-step approach:
Step One: Brainstorm
First, students use the graphic organizer and question prompts to set four goals for the year. Next, students select one word to inspire them to meet their goals. Click here to download a FREE list of 100 word of the year ideas!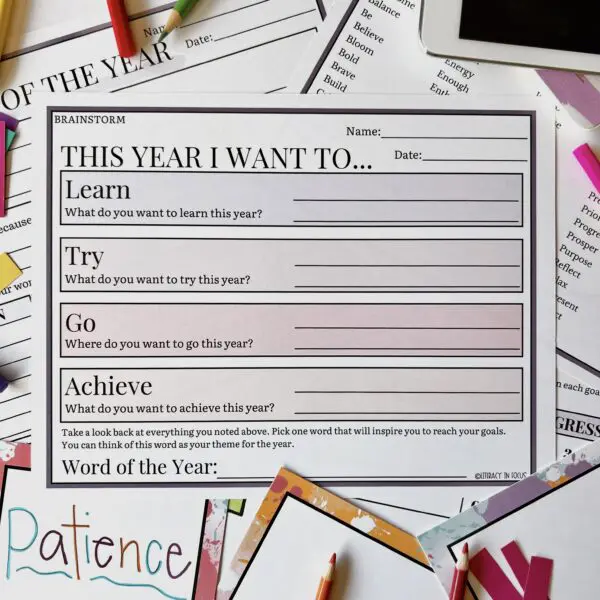 Step Two: Action Plan
Before setting a plan to achieve each of their goals, students define their word of the year and explain why they chose that word. After that, students describe how their word will inspire them to reach each of their goals.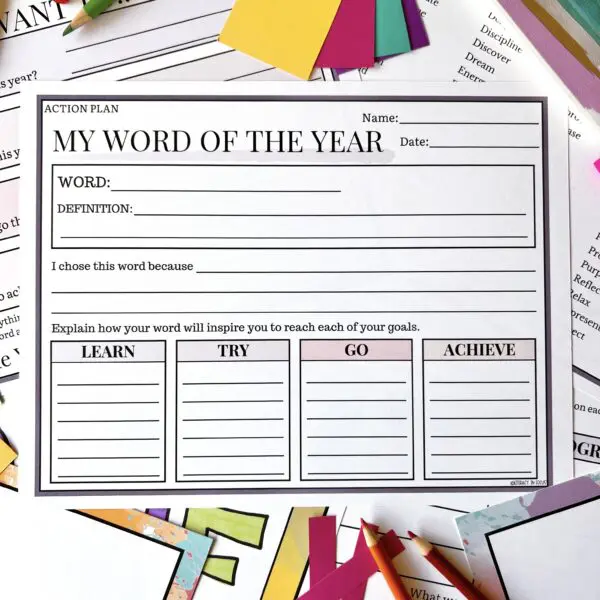 Step Three: Design
Students turn their word into a work of art that will remind them to stay focused throughout the year. Turn the unique designs into a colorful One Word bulletin board.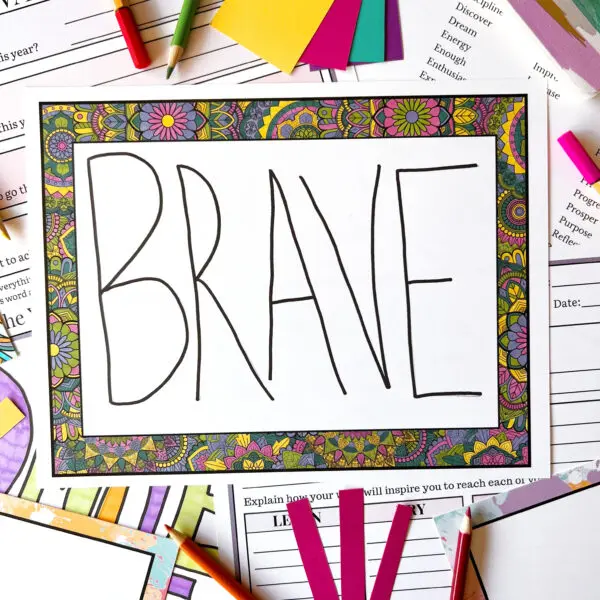 Step Four: Reflect
The reflection worksheet can be completed at any point throughout the year. It gives students the opportunity to rate the progress of each of their goals, explain what they feel they have done well, and describe what they would like to improve.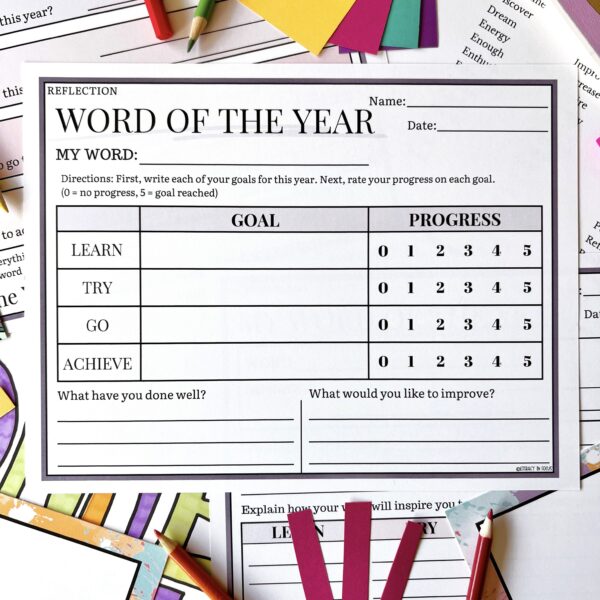 Click the link below to get the printable and digital One Word Project today!
Teacher Tips:
Save the brainstorming, action plan, and reflection pages to share with parents during conferences, Open House, or Back to School Night.

Complete this project in January for students to visualize and set goals for the new year.
Use this project as an ice breaker activity at the start of a new school year or new semester.
Have students pick one word for a character or historical figure, then find text evidence or quotes to support their word choice.
Get everything you need to complete a successful One Word project with your students! Click HERE to preview everything that's included!
100 Word of the Year Ideas
Brainstorm Graphic Organizer
Action Plan Template
Reflection Worksheet
6 Color & Design Templates
2 Banner Templates
Banner Examples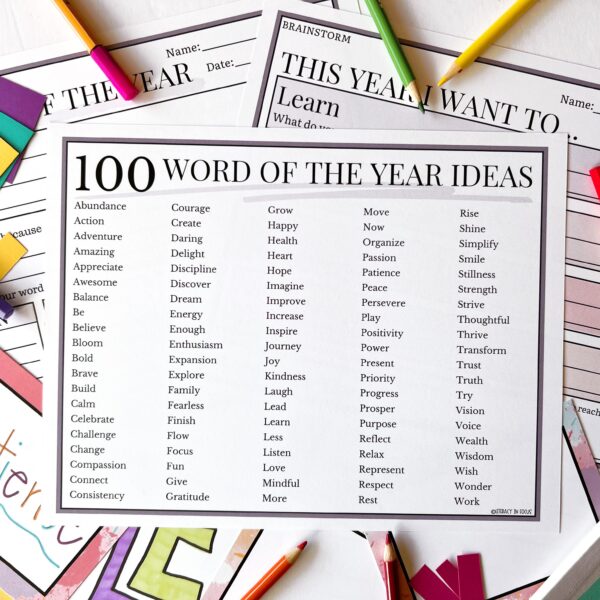 Add SMART Goals to your One Word Project! Click here to see a quick and engaging lesson for teaching students how to set SMART goals.